Everyone likes great deals.
Here's some businesses that love our graduate students!
---
❤ Amazon.com: Using your student email address, you're able to sign up for six months of free 2-
day shipping and discounted Amazon Prime prices. Your plattsburgh.edu email address can also land you even more cool stuff on the website, such as video and streaming services.
❤ AT&T: Using your plattsburgh.edu email address, you may qualify for up to 20% off certain plans, phones, and more. AT&T has good service in the Plattsburgh region.
❤ Cumberland 12 Cinemas: Along with their student discount for $8 movies (non-3D) with your student ID, you can purchase a ticket the Angell Center's Info Desk for $7.50. Want a 3D movie? Take your ticket from the Info Desk and pay only a $2 upgrade fee, rather than a $7 one!
❤ CrossFit Plattsburgh: This local CrossFit gym is near campus and offers discounted student rates. They also offer free trial days for those interested in seeing the gym before making a commitment.
❤ Lake Champlain Ferries: If you're thinking of taking a trip to Vermont over
Lake
Champlain, or maybe have a school-related placement there, stop by the Info Desk at the Angell College Center first. With your student ID, you can get big discounts on ferry tickets that have no expiration date.
❤ No. 1 Chinese: This tasty spot on Cornelia St. offers students a 5% discount when you show your SUNY Plattsburgh ID.
❤ North Bowl  Lanes: This local bowling alley offers special rates and events on "College Nights" 6-11pm on Thursday.
❤ Regal Cinemas Plattsburgh: This local business offers student discounts on movie tickets when you show your student ID.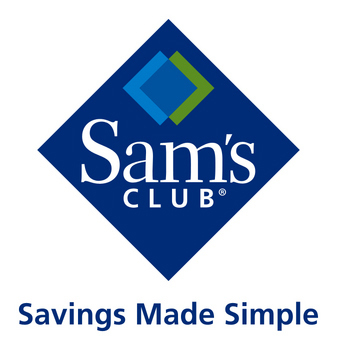 ❤ Sam's Club: This bulk shopping center offers deals for students, including a $15 gift card when you sign up for a membership. Sam's Club is located beside Walmart in the Consumer Square Shopping Center in Plattsburgh, and also offers discounted tire services and more.
❤ Sally Beauty Supply: Using your student ID at this store scores some pretty sweet discounts and coupons. Sally Beauty Supply is located in the Consumer Square Shopping Center, near Panera.
❤ TDBank: This local bank has many branches around SUNY Plattsburgh and an ATM on campus. If you're under 24, you may qualify for a free student checking account.
❤ Texas Roadhouse: "College Night" is Monday- Thursday from 8-10pm, which offers the same value as their "Early Dine" prices!
❤ Titus Mountain: Students can enjoy special discounted passes in this local mountain's "Student Daze" ski and board promotion.
❤ Whiteface Mountain: Looking to ski at this beautiful, local mountain? The Angell Center's Info Desk offers discounted rates for students. Call them for pricing information at 518-564-2121.
❤ YMCA: If going to the Fitness Center on campus isn't your thing, the local YMCA offers student discounted rates that are less than half the price of their regular rates.
---
❤
Of course, there are likely even more sweet deals available to students of SUNY Plattsburgh around town or online. In addition to discounts, check out local businesses that accept Cardinal Cash at their locations!
Where is your favorite place to shop with student deals?